Manhole Children
2008/117 min./HD 16:9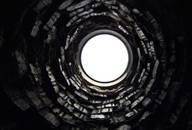 Narrator

Yoshio Harada

Camera

Satoru Yoneya
Hiroshi Sunayama

Sound Engineers

Tsukasa Taoka
Koji Hirai

Editor

Yasuo Sato

Sound Design

Tomohiro Hanzawa

Assistant Director

Taku Okamura

Coordinator

HOPE Co.,Ltd.

Online Editing/Mixing

Omnibus Japan

Executive Producers of TV Version

Satoshi Kitagawa
Nobuya Yamamoto

Co-producer

NHK Enterprises, Inc.

Producer

Hideya Yamaguchi

©NHK / Efubun-no-ichi Inc.

Hideya Yamaguchi
Born in 1951, Yamaguchi directed television dramas and documentaries before establishing the independent production company, Efubun-no-ichi Inc., of which he is the president. In this capacity he has produced many thought-provoking documentaries, including Shark Hunting in the Frigid Tsugaru Straits; Group Home for Juvenile Delinquents; Tale of Stray Cats in Shinjuku; and Living in a Homeless World of Two-yen Aluminum Cans. More than 20 of his programs have won prestigious awards, including the National Association of Commercial Broadcasters in Japan (NAB) Award; Galaxy Award; Minister of Posts and Communications Award; ATP Award for Outstanding Achievement; and the Hoso Bunka Foundation (HBF) Prize.